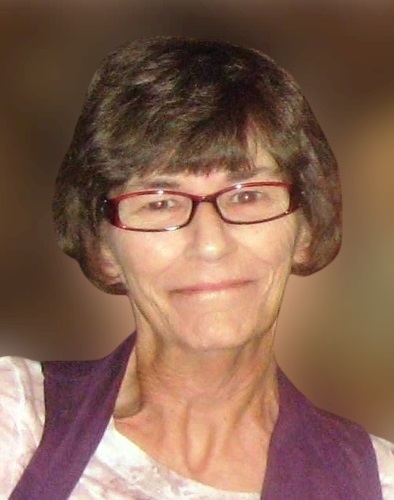 Marilyn "Kay" Lemster, 73 of LaCrosse, passed away Saturday, March 26, 2022. She was born in Porter County on May 20, 1948 the daughter of Delmar and Lorene (French) Satterfield, both deceased. On September 26, 1992, Kay married her best friend, Dick Lemster in Uncle John's woods, Malden, IN. A 1966 graduated of LaCrosse High School, it was there she made good memories as well as friends. Kay enjoyed quiet time reading an Amish novel, family genealogy, scrap booking, dancing, and any yard sale.
Kay is survived by her husband, Dick and children, Jason (Gabby Conley) Krueger and Deanna (Chris) Birky.; known as "Mo-Mo" to grandchildren, Cameron and Lauryn Krueger, Sophia and Bella Tikalsky, Grant Birky, Marissa Foster, and Anna Birky; brother, Duane (Kay Bogart) Satterfield; proud aunt to 4 nieces and nephews, 10 great and 11 great-greats; also, her caring and helpful nephew, Jeremy Arnett. A brother, Dennis Satterfield and beloved nephew, Tim Satterfield also preceded her in death. Memories of Kay will not bring tears, but rather warmth to our hearts and a smile to our face.
A Memorial Gathering will be held Friday, April 1, 2022 from 10:00 AM – 12:00 PM at Kosanke Funeral Home 105 E. Indiana Ave., Kouts, with a Memorial Service beginning at 12:00 PM. Burial of ashes will follow at Oak Grove Cemetery, LaCrosse. In lieu of flowers, memorials may be made to the VNA Hospice Center, Valparaiso.