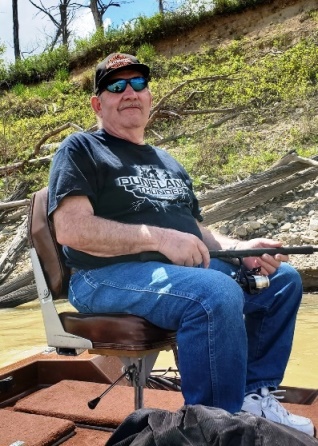 Daryl A. Huber, Sr., 81 of Valparaiso, passed away Saturday, April 2, 2022. He was born August 10, 1940 in Valparaiso to Anthony and Effie (Johnson) Huber. Daryl graduated from Wheeler High School and made his career as a Steelworker with Midwest Steel for 39 years before retirement. He was known as "Fireball" among his colleagues at the mill and had a reputation for making sure work got done the right way. Daryl was a hardworking man, who instilled the same work ethic to those around him. He was a member of the Duneland HOG Chapter, and enjoyed riding his motorcycle and fishing. Daryl was a loving father and grandfather, who will be dearly missed.
Daryl is survived by his children: Daryl (Nina) Huber, Jr. of Vero Beach, FL, Wayne (Sandy) Huber of Valparaiso, Vickie (Tim) Porter of Valparaiso; grandchildren: Casey, Benjamine, Samantha, Mark, Tia, Jeremy, Brandon, Rachel, Andrew, Branden, Matthew, and Nicole; and 5 great grandchildren. He was preceded in death by his parents, and 12 siblings: Charlie, Robert, William, Jerome, Richard, Wesley, Danny, Anthony, Jackie, Annabelle, Charlotte, and Marjorie.
A visitation will be held on Wednesday, April 6, 2022 from 12:00 p.m. – 1:00 p.m. at Moeller Funeral Home, 104 Roosevelt Rd., Valparaiso, with a funeral service beginning at 1:00 p.m. Burial will follow at Graceland Cemetery. In lieu of flowers, memorial donations may be made to the VNA Hospice of NWI.