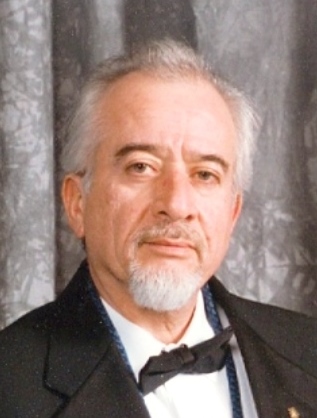 José Manuel Uñate, 69 of Valparaiso, passed away Friday, March 18, 2022. He was born March 19, 1952 in Zarazoga, Mexico to the late Pedro and Manuela (Vara) Uñate. José was a Veteran of the U.S. Army and worked as a mill mechanic for 43 years at Inland Steel. He was a member of Our Lady of Sorrows Catholic Church, Dunes Masonic Lodge 741, and the South Haven American Legion Post 502.
On September 1, 1976 José married Olivia Zapata who survives along with their children, Angelica (Ricky) Lahart and Joshua (Liz) Uñate, daughter-in-law, Jaime Uñate-Martin; grandchildren, Avery, Hunter, Lillian, Ethan, Evan, Isabella, and Annabelle; and siblings, Juanita Uñate, Delia Camacho, Pedro Uñate, Jr., Lydia Gonzales, Norma Alcala, Emilio Uñate, Romualdo Uñate, and Christella "Kiki" Uñate. He was also preceded in death by his son, José David Uñate and brother, Alfredo Uñate.
Visitation will be Thursday, March 24, 2022 from 3:00-7:00 PM at Moeller Funeral Home 104 Roosevelt Rd., Valparaiso, with a Rosary Service at 3:30 PM and a Masonic Service at 6:30 PM. Funeral Mass will be held on Friday at 11:00 AM directly at Our Lady of Sorrows Catholic Church 356 W. 700 N., Valparaiso with burial to follow at Graceland Cemetery, Valparaiso.