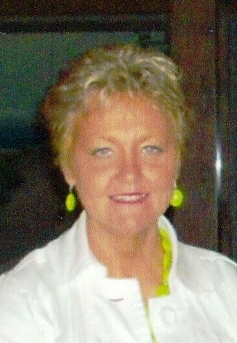 Julie A. "Maize" Graham, 63, of Hanna passed away Wednesday, March 16, 2022. She was born August 31, 1958 in LaPorte to Philip and Judith (Vick) Peters. Maize graduated from South Central High School in 1976, and began working at McGill's, before becoming a banquet manager at the Gathering and later spent many years at the Grand Kankakee Hunt Club in Hanna. She loved her Hanna community , taking great pride in her flower garden in front of her house. Her three grandsons were the center of her universe, and her selflessness came second to none.`
On July 23, 1988, Maize married Eugene W. "Butch" Graham, III, who survives, along with her daughter, Jyll (John) McNeil of Plymouth; grandchildren: Harrison, Clayton, and Alec McNeil; sister, Jody (David) Konieczny of Union Mills; niece and nephew: Katie (Kenneth) Anderson and Samuel (Whitney) Konieczny. She was preceded in death by her parents.
A visitation will be held on Sunday, March 20, 2022 from 1:00 pm – 4:00 pm at Wanatah Funeral Chapel, 309 N. Main St., Wanatah. The funeral service will begin on Monday at 10:30 am at Wanatah Funeral Chapel with burial to follow at Hanna Cemetery. Memorial donations may be made to the Foundation for Angelman Syndrome Therapeutics.